Support Our Community
This page reflects local fundraiser events being held to support our community.  Please visit this page often when considering entertainment activities.  They would greatly appreciate your contribution to their cause in exchange for an evening of fun!
2017
Fri, May 5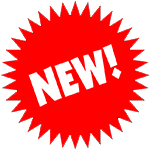 Schools Out For Summer – Middle School Mixer
The Bud Dome, 9711 Green Park Industrial Drive, St. Louis, 63123
All 2017-2018 Middle School Students (6th, 7th & 8th Graders) are invited to attend our First Middle School Mixer. We will have a DJ, play soccer, kickball, dodgeball, and have a Home Run Derby. Bring your friends. Meet up with old friends and make new friends!
Food and Drink will be available for purchase.
Cost is $10.00 per student.
Proceeds will benefit the Lutheran South High School Baseball Team! So join us for an evening of Tons Of Fun!
How to Register:
Check our our website www.buddome.com and click on the Registration Box.
Contact: Cindy at cmallinckrodt@buddome.com, 314-517-095
---
Group Field Rentals Available at Wiehtaupt Park
We have dates available at our park for the 2017 season.  Wiethaupt currently has 11 Fields with Age appropriate fencing and infields for all of your group events.  Our rentals are available on a daily, hourly or per game basis.  We can accommodate any age groups for baseball, softball, slow pitch softball, kick ball etc.  Your church, company, team or other organization can rent all or part of the facility for fund raising or any private event.  We offer the following amenities and supplies at the park:
Fields for all size events / appropriate for any age groups / lights
Large covered pavilion for shade and parties
Full indoor Concessions / Umpires for your event
Baseballs, Softballs / Pitching machines and mounds
Field preparation and striping
Please call Rob @ 636-439-1076 or email @ gametimetournamentsstl@gmail.com for calendar information and  price quotes for your events.